20 years of ExperienceVeteran Owned & Operated
Reliant Pest Control was founded in December 2000, by former military leader & veteran Gary Martin who had the privilege of serving both in the Air Force & Navy. Gary emerged into the pest management/termite industry in the early 90's, as an elite branch manager, working for one of the top national pest management companies in North America.
Reliant Pest Control is a full service pest control & termite company that takes great pride in the equity of creditability & reliability that we have accumulated during our tenure of being in business. We are a privately owned company that takes great pride in delivering to our customers, "the right service", to "the right place" in "the right situations" at "the right time" in the most effective fashion.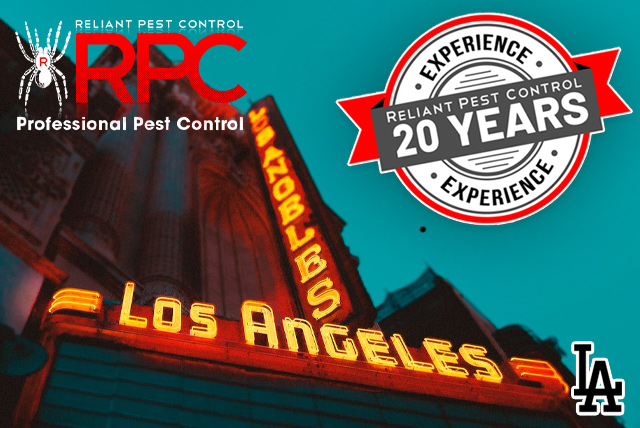 With our 24-hour response time, Reliant ensure's you will have your pest control issue addressed immediately from one of our qualified pest professionals. We take pest protection as a serious issue, and strive to provide a hassle-free experience, providing customers with the best service experience in Los Angeles.
WE KNOW PEST PROTECTIONWe have invested hundreds of hours to develop and identify signs of pest infestation. Our unique training program for our technicians allow them to quickly identify, assess and eliminate any pests, rodents or termites on your property or office space.